Public case: Fountain
Intervention
Food colouring
2002
Sponsored by Town Hall of Arganda del Rey.
This project was selected to participate in an Art Public project, which is organized every year in the city of Arganda del Rey. Larrea's work consisted in dyeing red the public fountain found in the Town Hall Square. During the whole day, the citizens of this locality were surprised to see this scene, which altered the habitual image of this square for a few hours.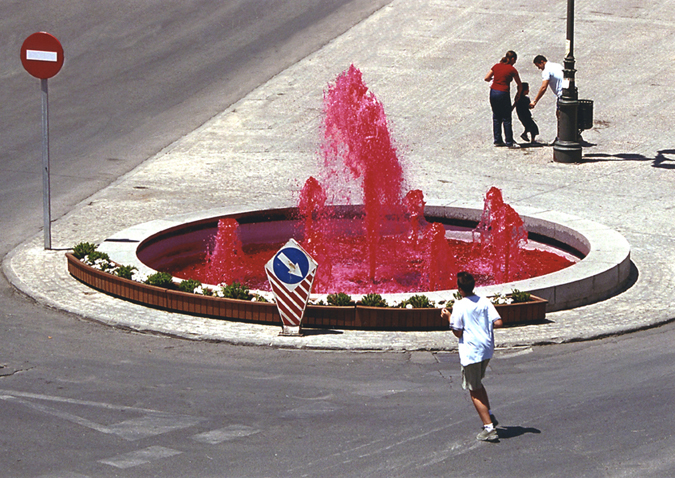 —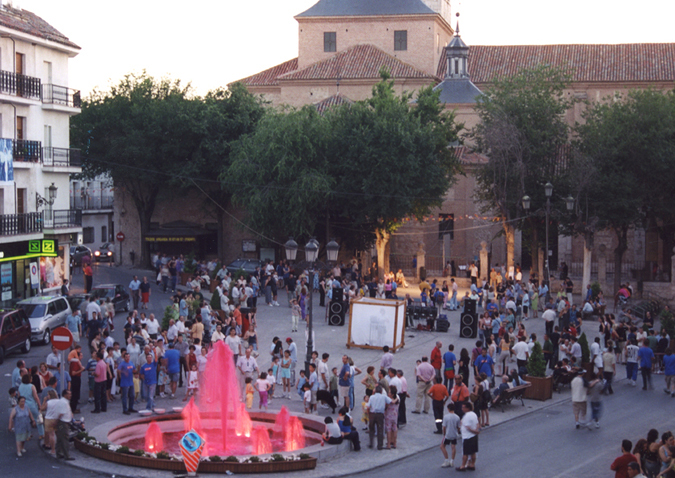 —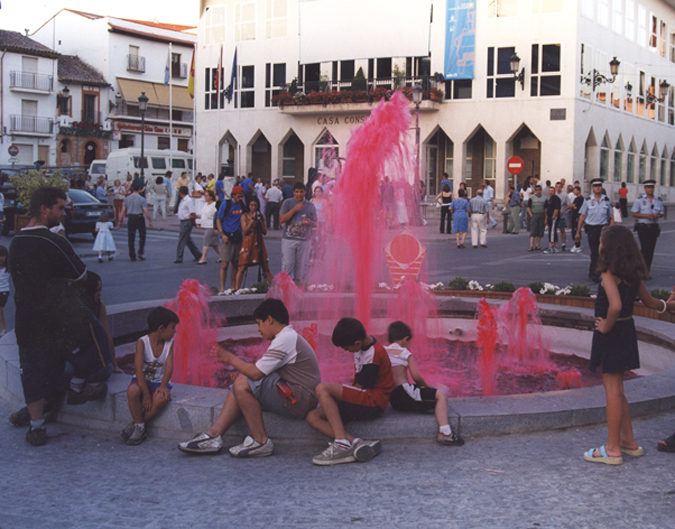 —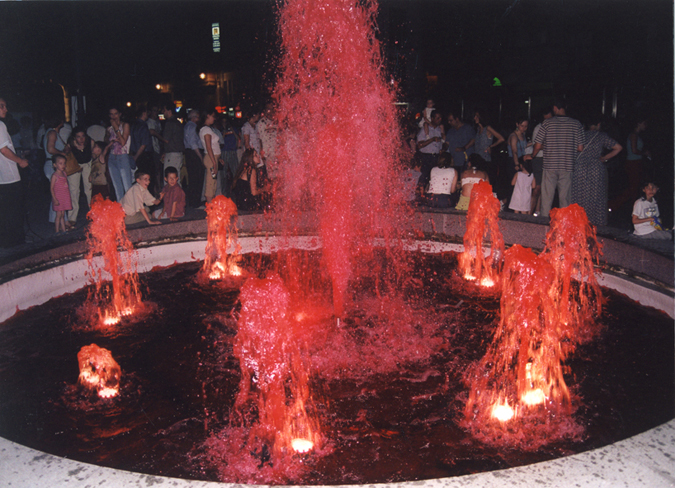 Sketch

Brochure