About Arcades
Intervention
Synthetic Print: 3 x 3 m.
2006
Artistic Creation Award. Comunidad de Madrid.

On this occasion, Larrea went to the city of Paris to produce an intervention within those architectural constructions made of iron and glass so typical of the nineteenth century in Parisian cityscapes. In these precursors of the modern shopping arcades, she inserted the drawing of a labyrinth on the checkerboard floor tiles, thus evoking the labyrinth-like mosaics we often see on the floors of gothic cathedrals. This was a way of presenting contemporary citizens a timeless archetype suddenly installed in our current reality. At the same time, it also invited them to actively participate in this provisional installation by following its design.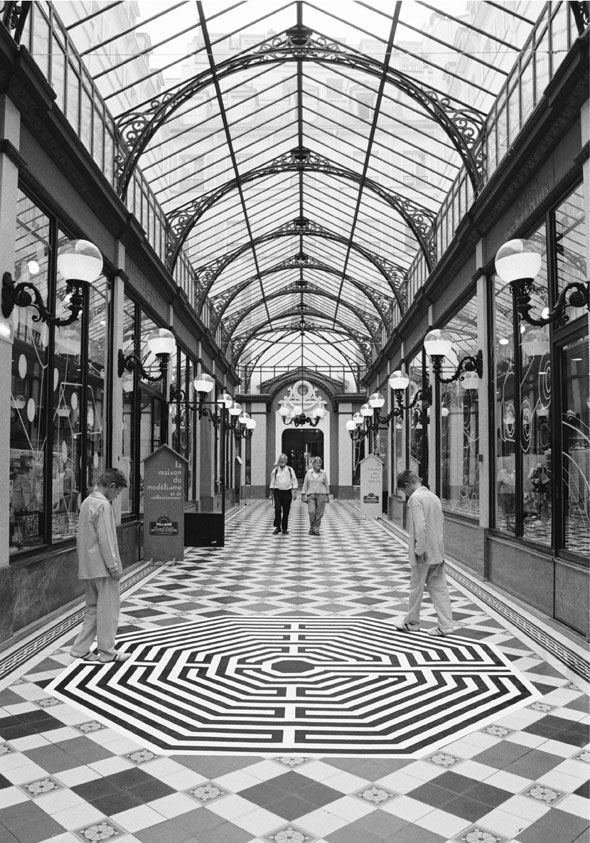 —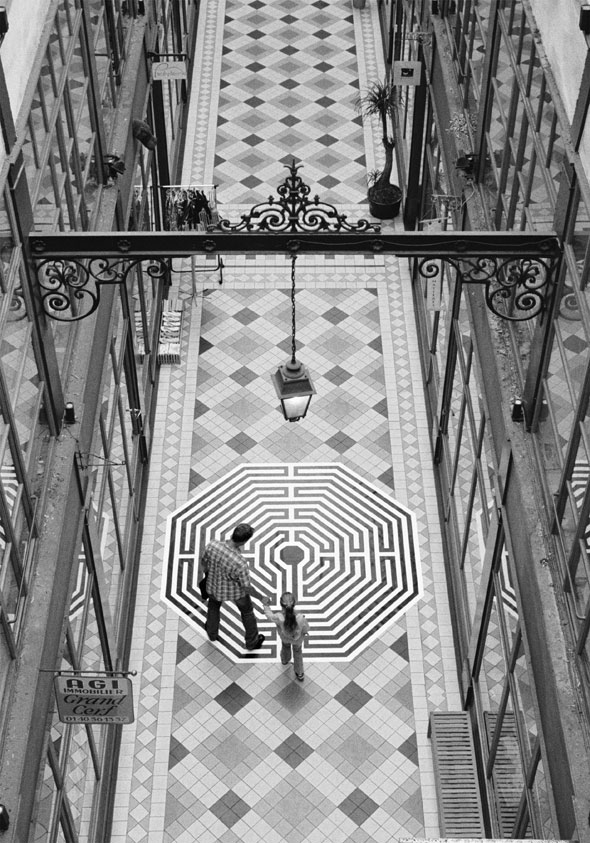 —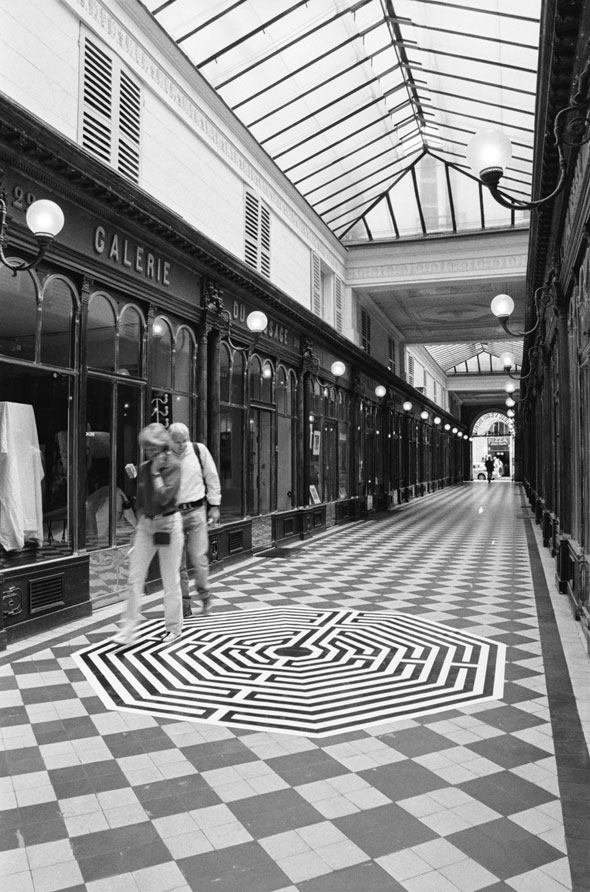 —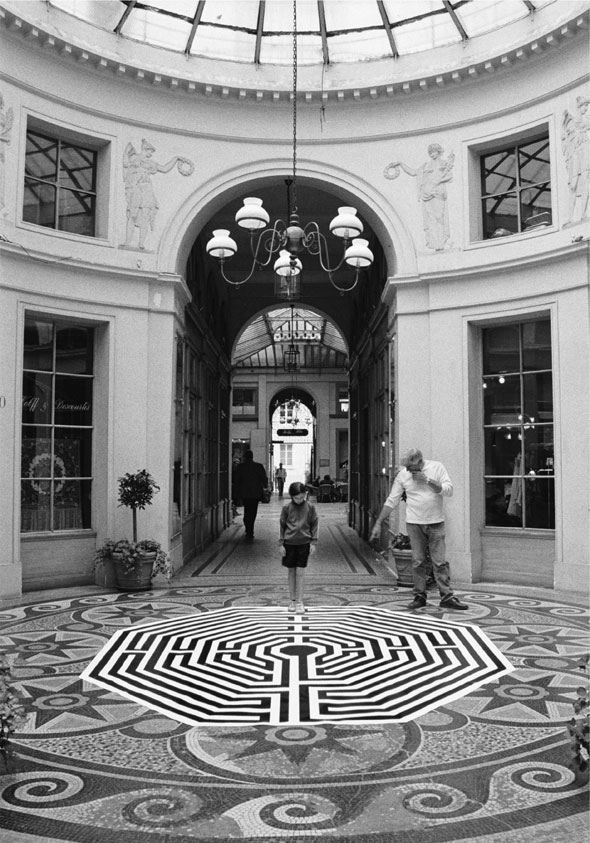 —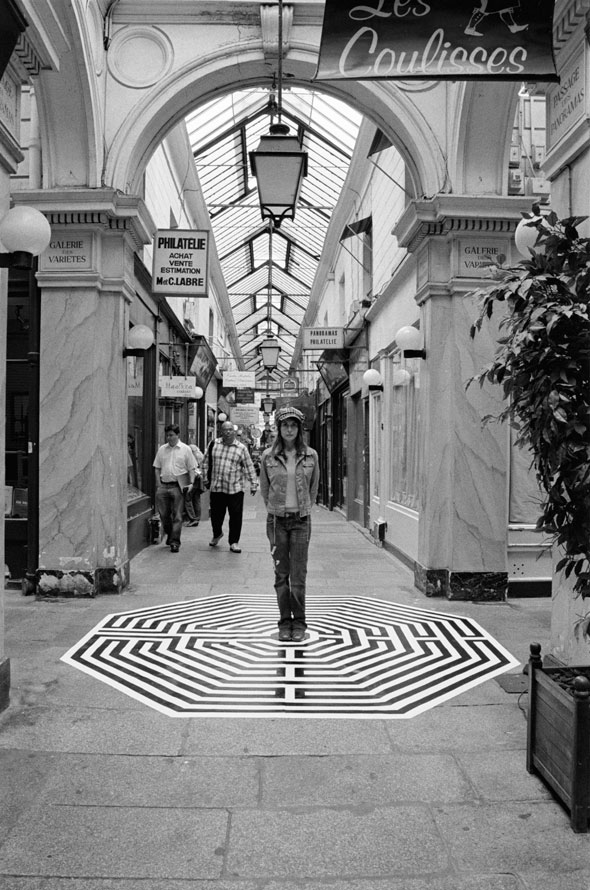 Document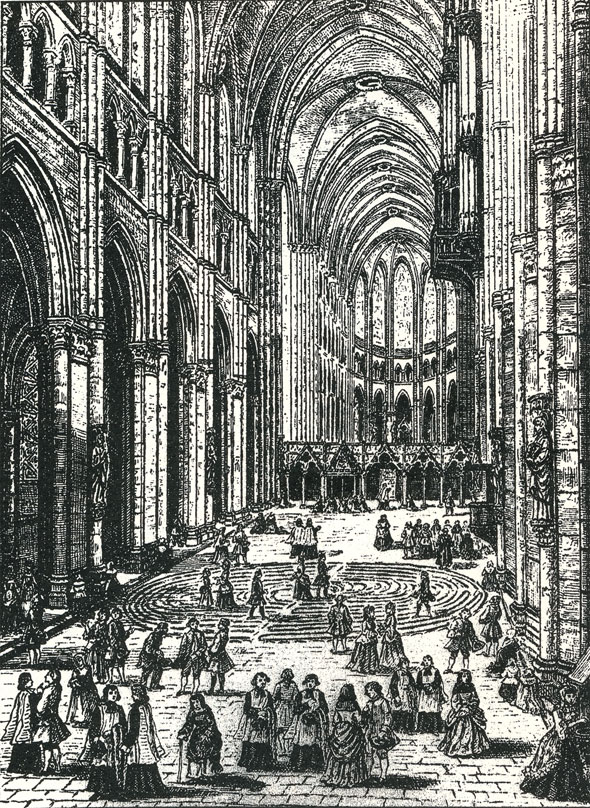 Sketch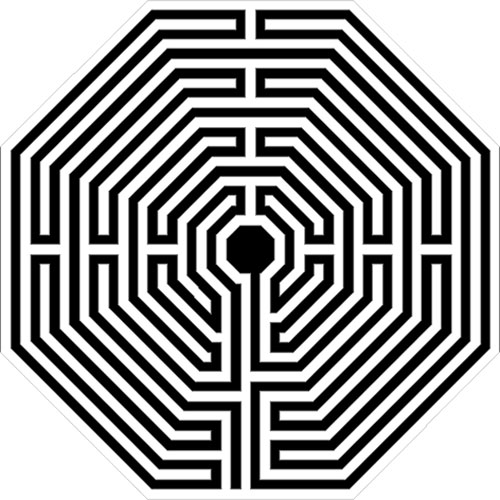 Map locations