Oasis
Urban Intervention
Printed plastic tarpaulin: 7 x 13 m.
2007
Financed by Institute of Youth from the Region of Murcia.

This photograph features an urban intervention presented at the 2nd Alter-Arte Emergent Art Festival held in the centre of the city of Murcia, in the south of Spain. Conceptually, the project is grounded in the idea of "oasis" understood as a utopian place where man can escape from the everyday problems of life. The project consisted of a seven by thirteen metre printed plastic tarpaulin reproducing a paradisiacal view of a remote tropical island as an advertising billboard. The printed tarpaulin contained a stereotypical image of one of those fantasy places we all dream about going at some stage in our lifetime. The work was located in the multicultural working-class district of Castillejo in Murcia, strongly contrasting with the poor surrounding enviroment.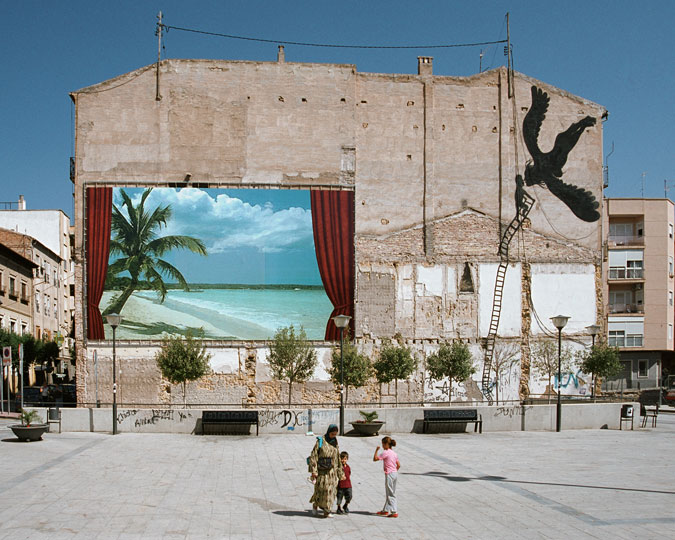 —
—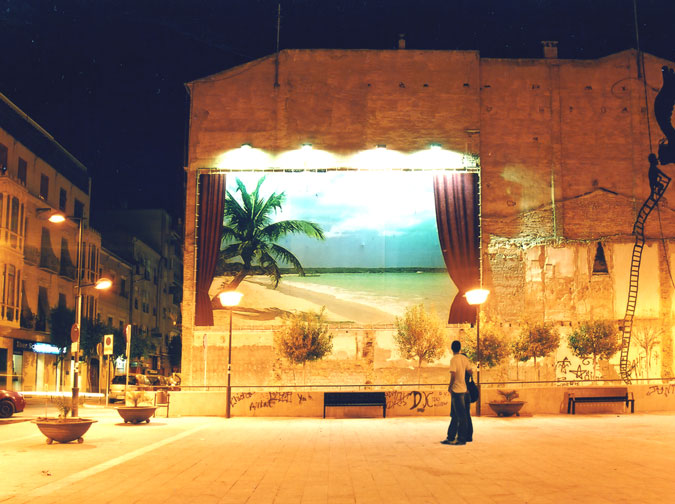 Installing