Plaza Solución
Urban intervention
24 digital impressions
2011

Produced in co-authorship with the artist Andrés Senra.
This project in the public space took place in the Madrilenian neighbourhood of Malasaña. It consisted in installing throughout the neighbourhood a set of 24 commemorative plaques made to resemble those that the Town Hall places on facades in the city's central district to memorialize historical events or famous people. The difference between the official yellow plaques and these new plaques was in the texts, which in this case were various slogans on protest signs used in demonstrations during the 15M social movement related to the Sol Plaza Encampment in Madrid. The objective was to reflect the civil demands of the time, in the face of so many massive pacific protests by citizens in our country who continue to demand an improvement of the democratic system.

The intervention promiscuously invaded the urban environment, subtly occupying this territory like a species of disorder meant to challenge the limits of an official code. Paradoxically, what makes the replica a transgression is its very discretion: for it to be noticed a second attentive glance is required of the observer. It thus succeeds in surviving insubordinately by remaining almost imperceptible.
—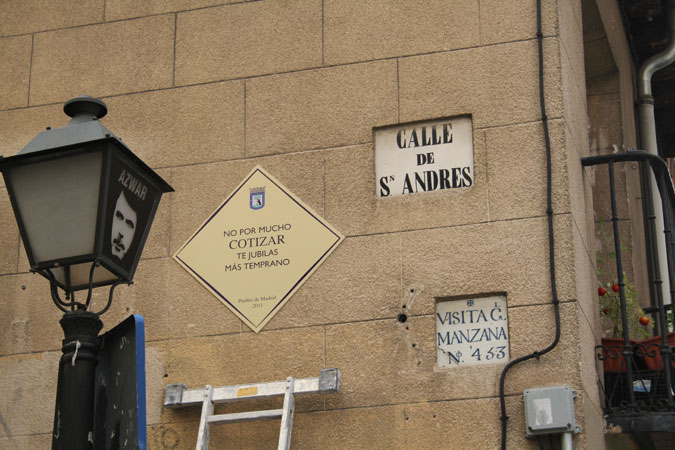 —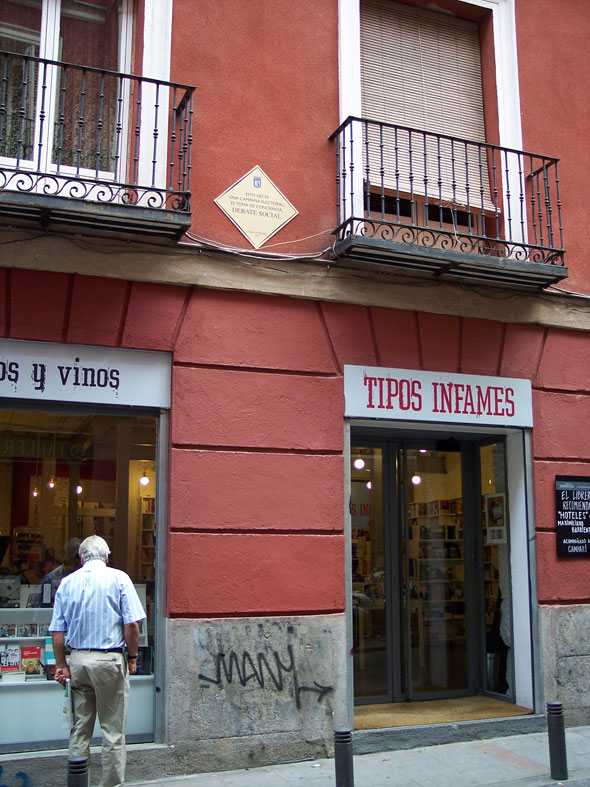 —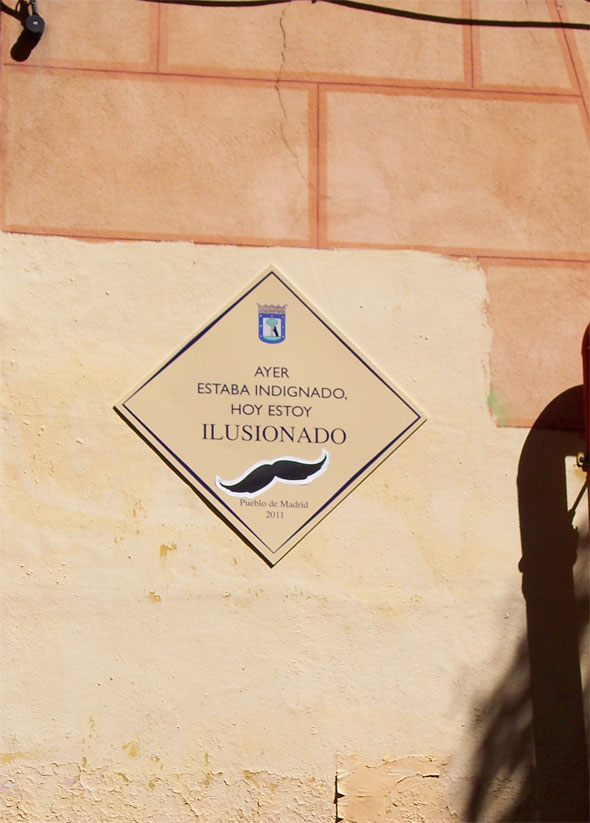 —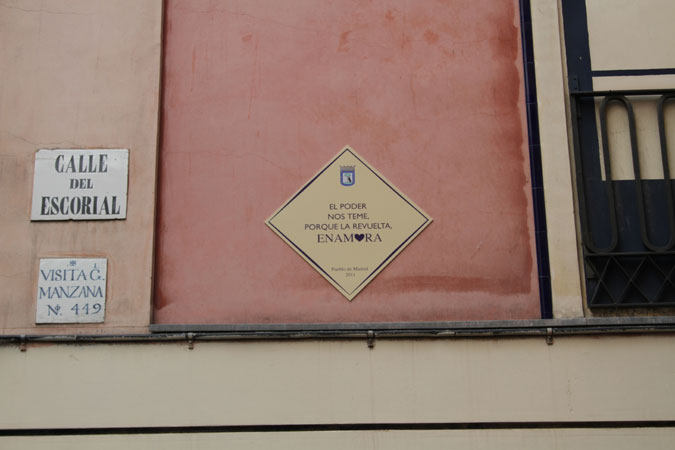 —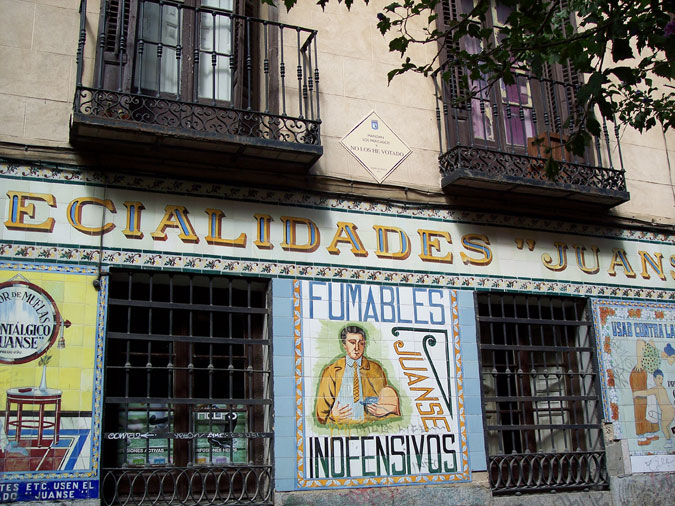 Sketches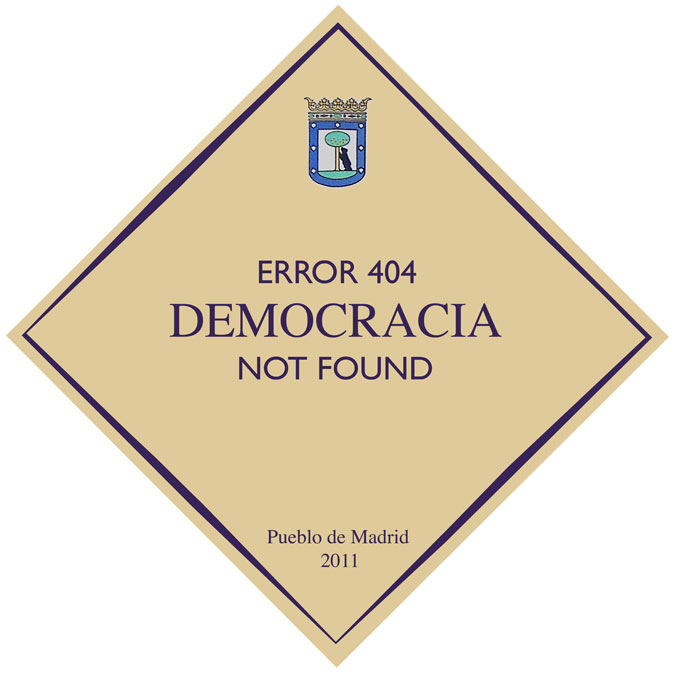 —
—
—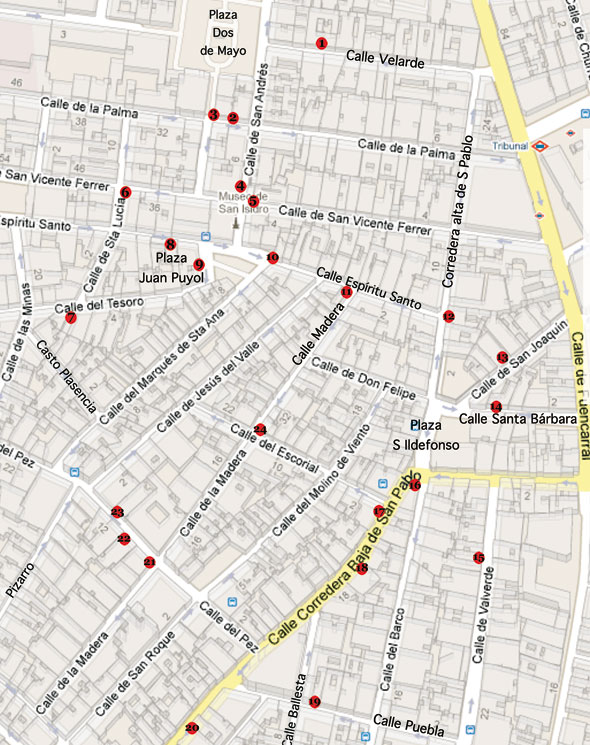 — Map locations.