Collection of historical prints
Series of 25 drawings
Black ink and graphite
30 x 40 cm. each
2004
Through this series of drawings Diana Larrea offers her point of view on the lifeline situations that humanity lives in times of war and violence, when at times the victim becomes the tormentor. References to the whole of the History of Art are present in this series of works, together with scenes taken from a highly topical present. Thus, Larrea's drawings have the shadows of Manet and Goya hovering over the contemporary conflict in Afghanistan and Iraq. Working from archival photographic material and using varying combinations of graphite and black ink, this series of twenty-five drawings convey an ingeniously contemporary re-imagination of traditional, Old Master pictorial genres and techniques.
——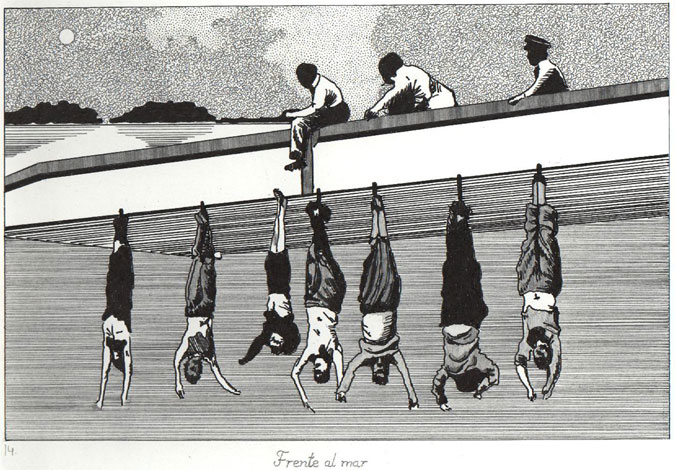 ——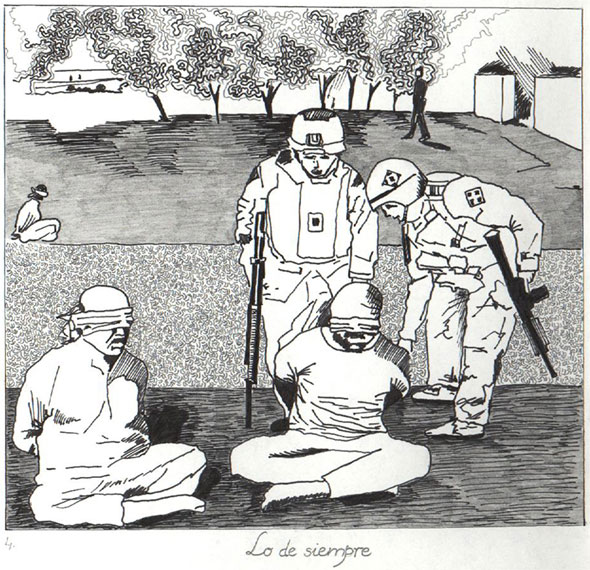 ——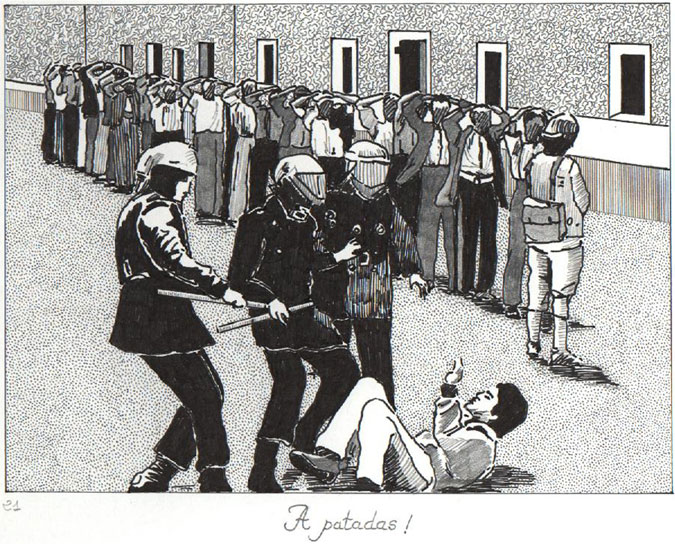 ——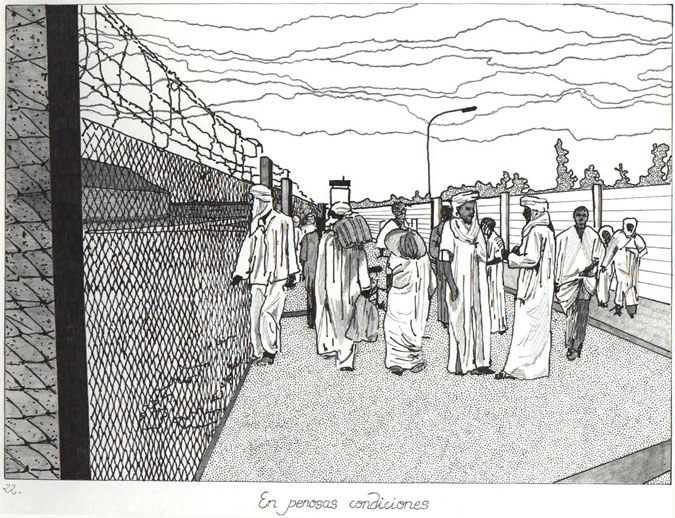 ——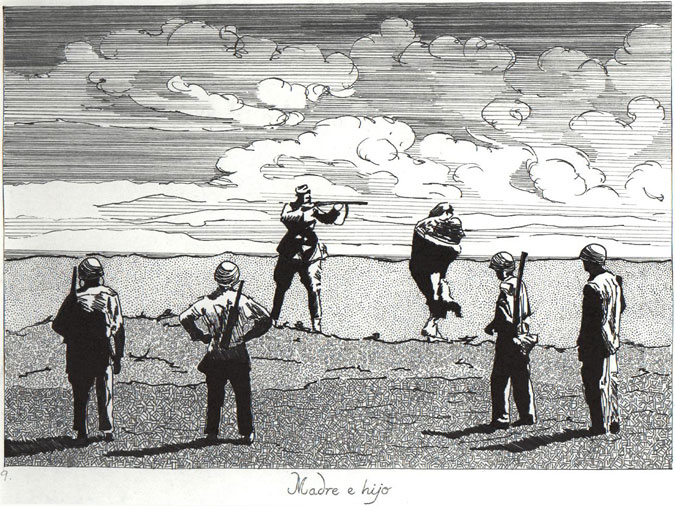 ——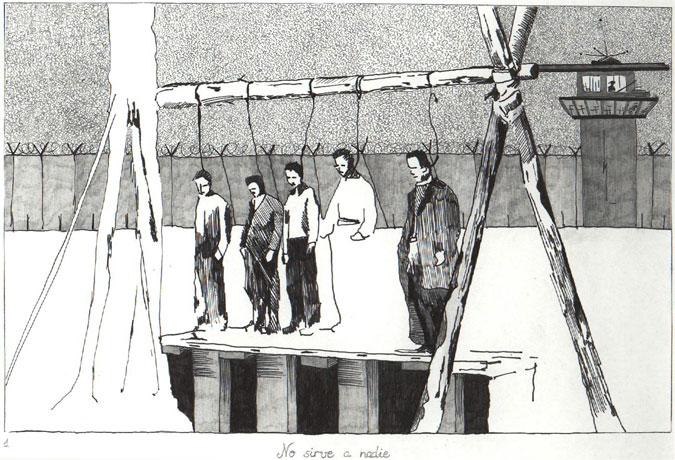 ——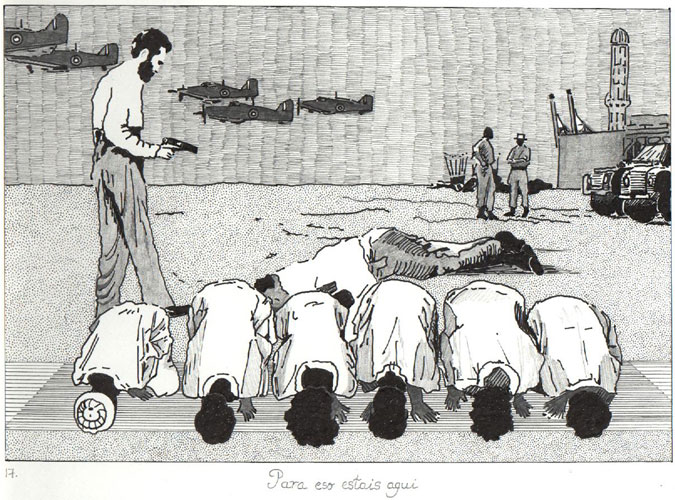 ——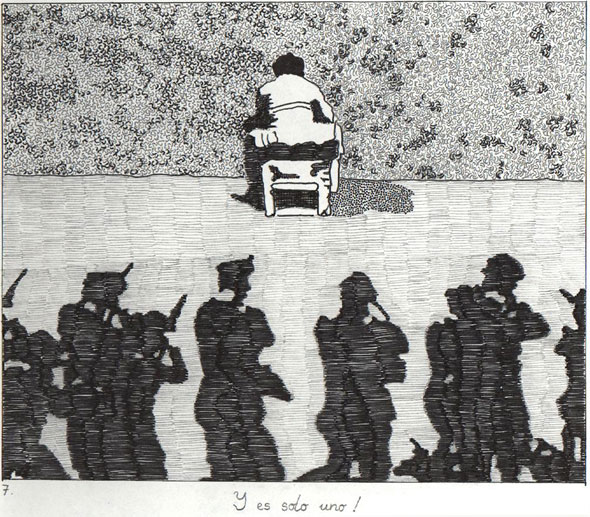 ——
——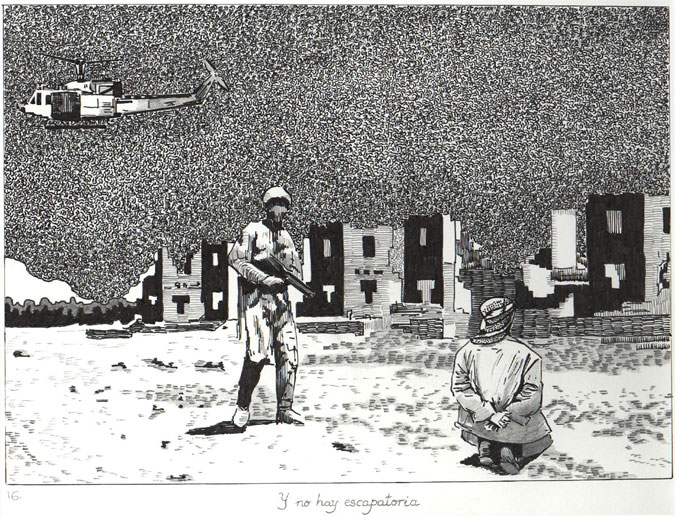 Installation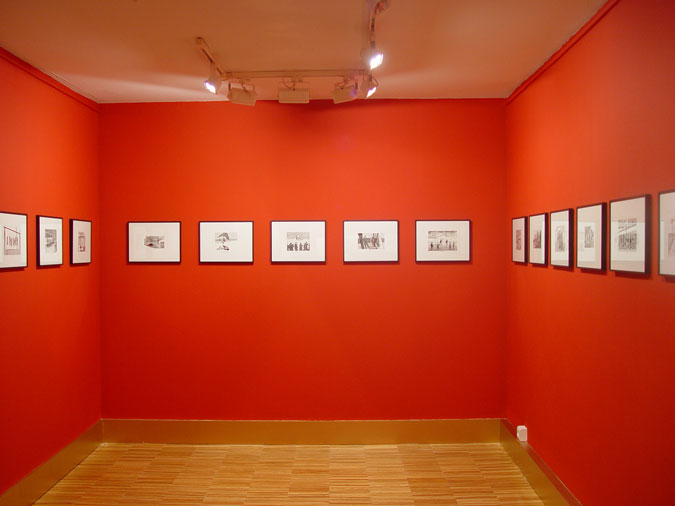 —— Exhibition view in Vacío 9 Gallery, Madrid.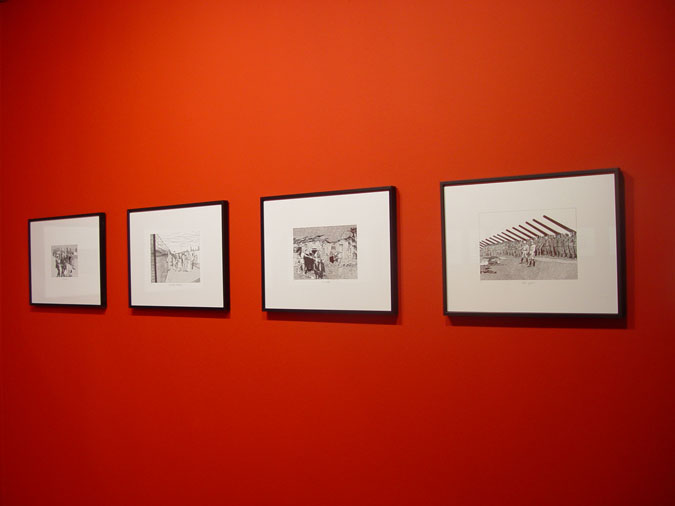 —— Exhibition view (detail) in Vacío 9 Gallery, Madrid.