Mandalas on women artists
Series of 7 ink and graphite drawings on paper
50 x 50 cm. each
2017
This work is a personal exercise of revaluation of some women artists already recognized. With the aim of ​​projecting an image of the women creators reinforced and claimed, I elaborated this series of drawings in the form of mandalas, inspired by the work of some of the great female masters in the 20th-century art. The artists I chose are: Louise Bourgeois, Frida Kahlo, Hanne Darboven, Georgia O'Keeffe, Patricia Gadea, Lygia Clark and Ana Mendieta. The visual elements with which I worked to compose these drawings were symbolic images taken from the artistic universe of these seven women artists. I carried out a selection of symbols that are recurrent in the artistic production of these artists and which are identified intimately with their work. In this way, I sought to reconstruct a powerful frame of reference to be aware of the influence exerted by the work of these women artists and to reaffirm their mythification.
——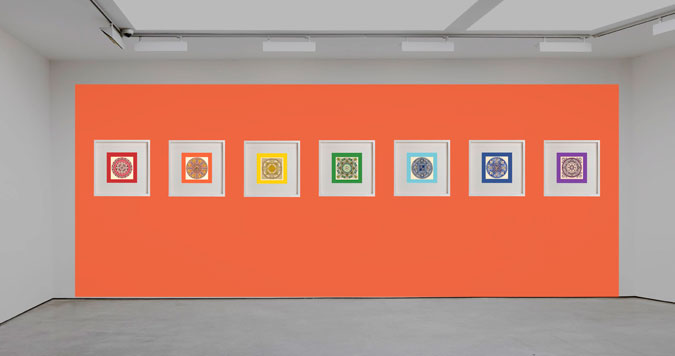 ——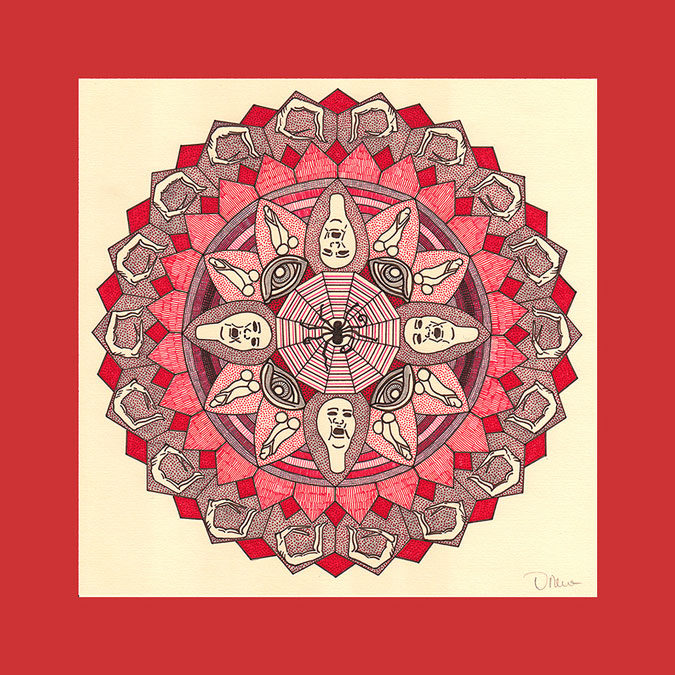 ——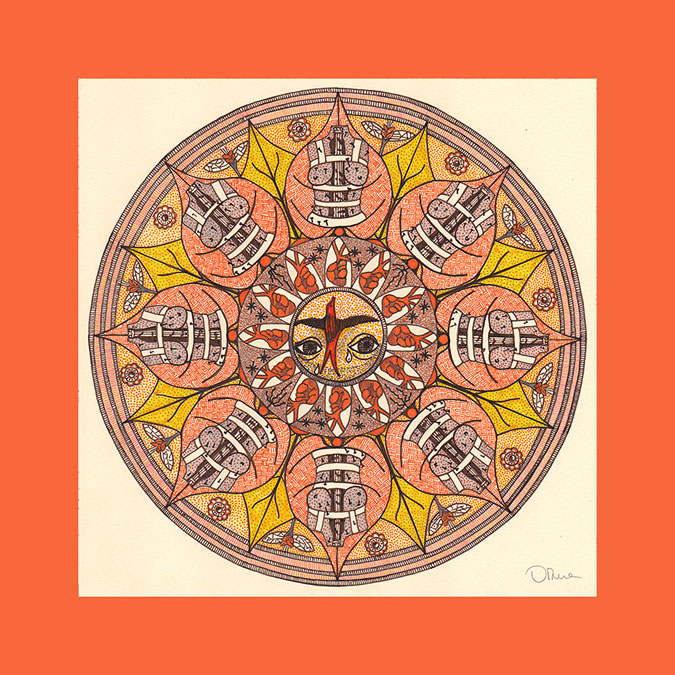 ——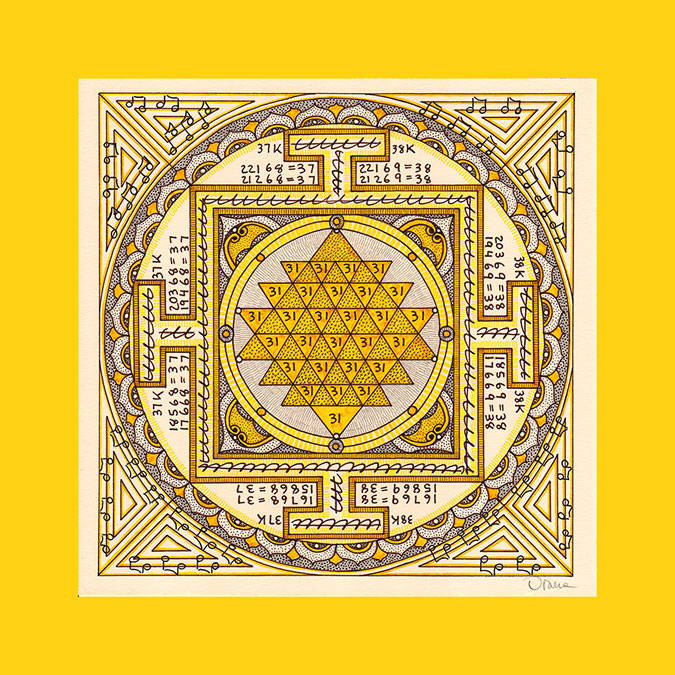 ——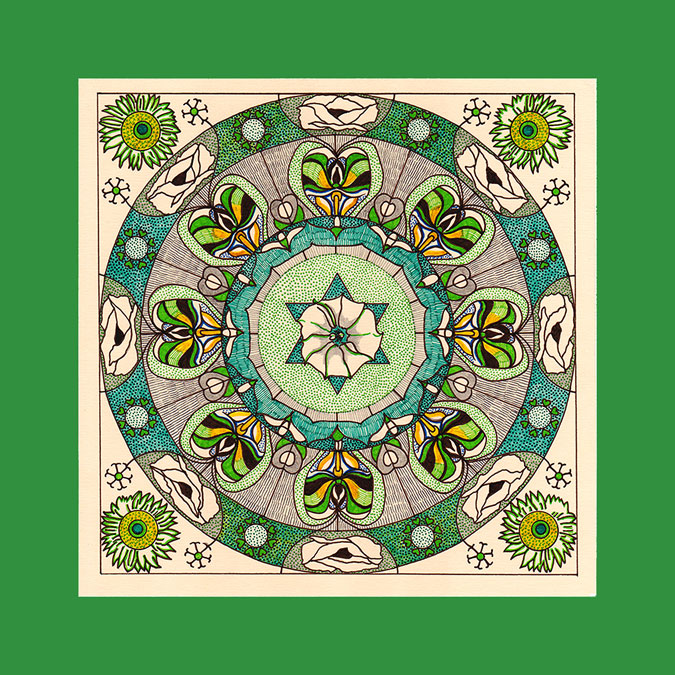 ——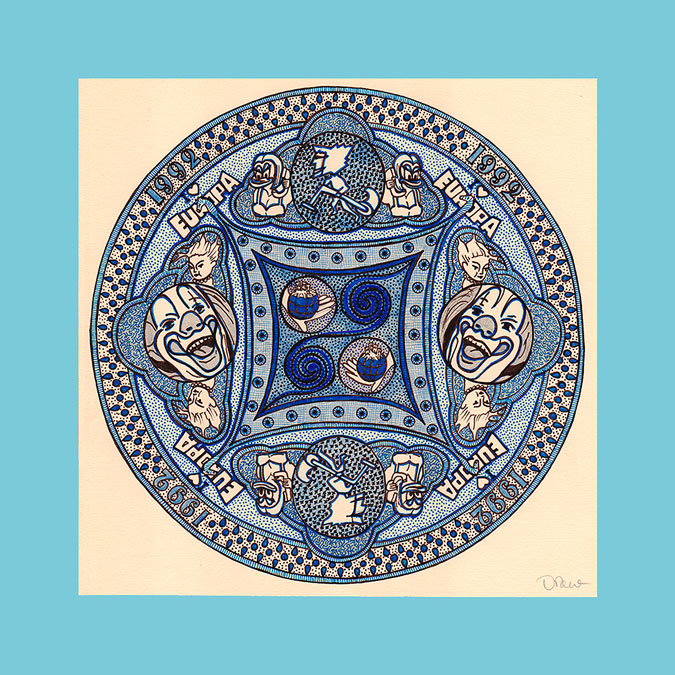 ——
——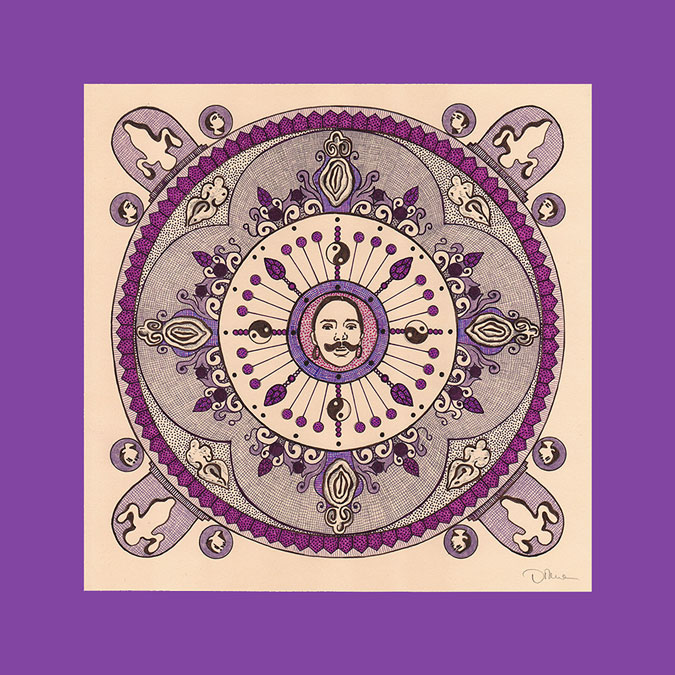 ——