Exterior-interior
Installation
Wood and carpet
92 ㎡
2000
Financed by Diputación provincial of Pontevedra.
This installation was made for the Bienal de Pontevedra. It was designed specifically for that precise place, where Larrea set out large pieces of wood lined with red carpet to simulate domestic furniture in an imaginary home: tables, chairs, cozy areas to relax in, leisure areas.
——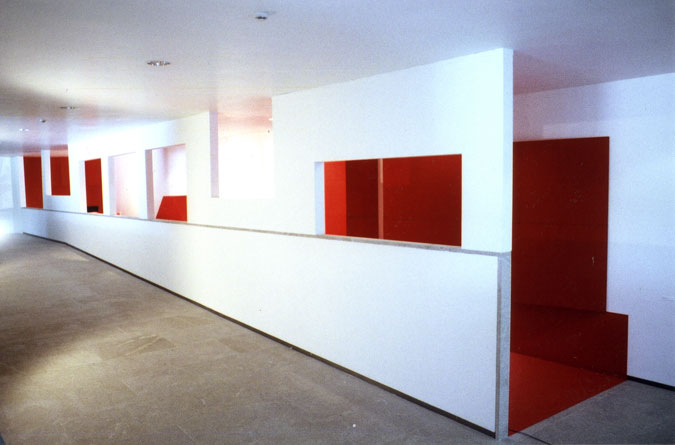 —— Exterior view.
——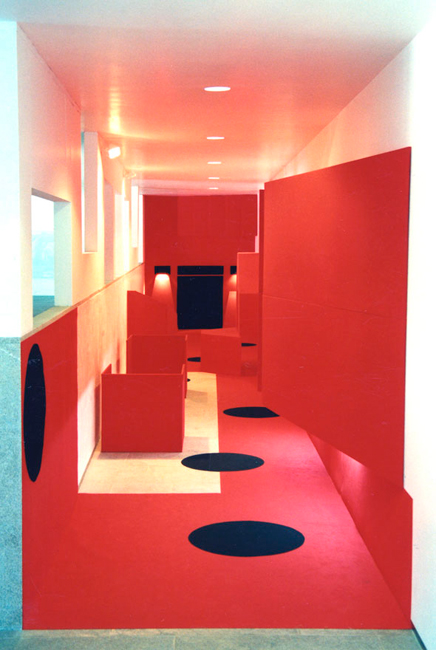 —— Interior view.
——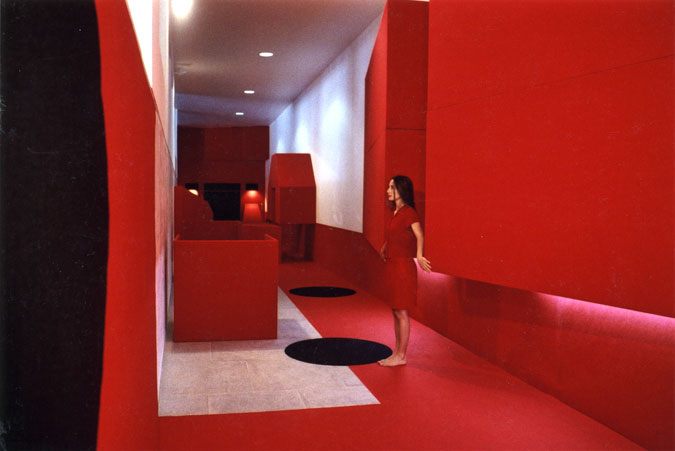 —— Vista dela instalación.
——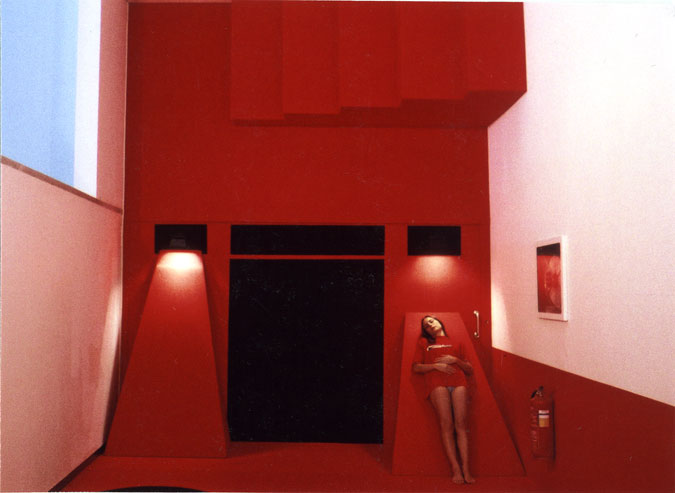 —— Installation view.
——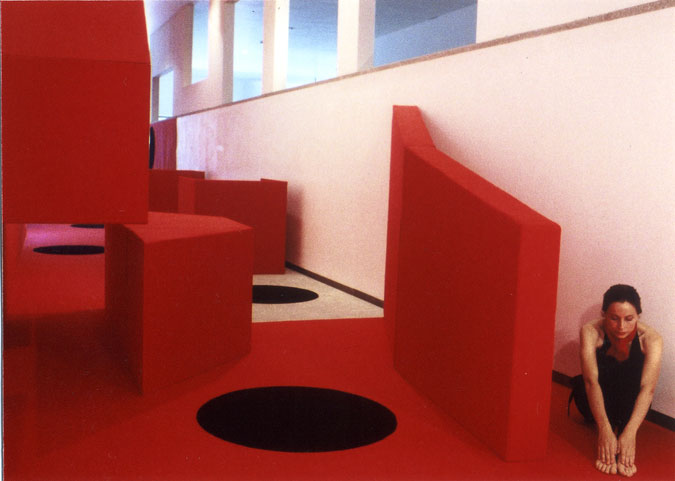 —— Installation view.

Sketches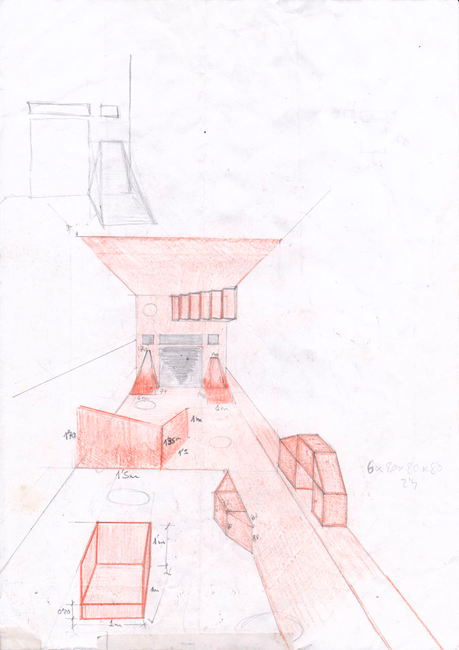 ——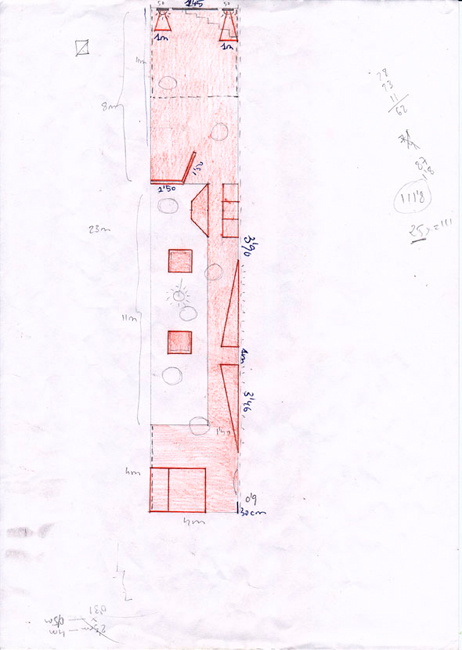 ——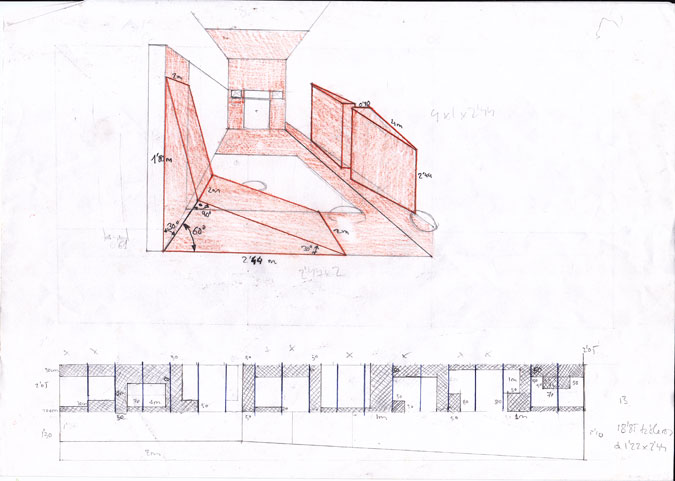 Document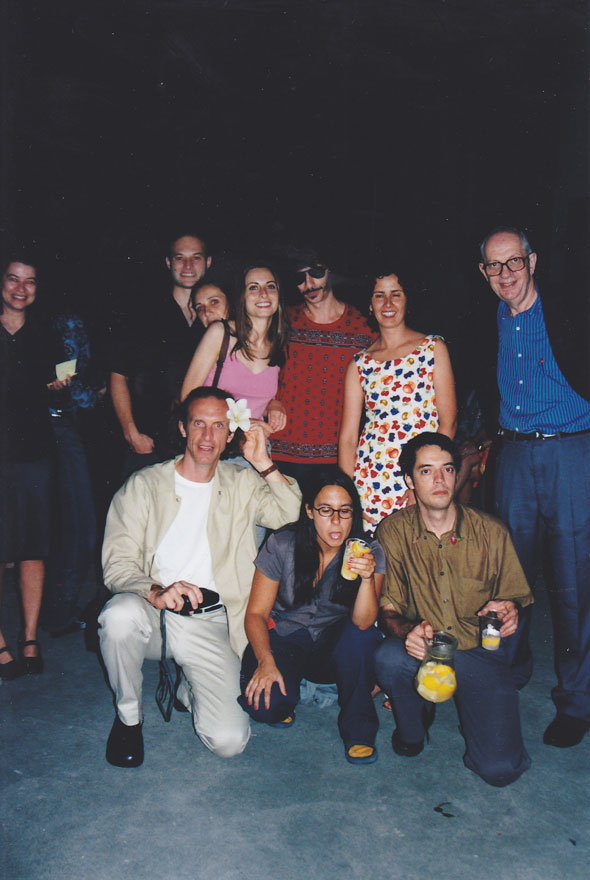 —— Bienal opening with artists and curators.