Microuniverse
Art intervention at the Arab Cistern (XII century)
Underwater fibre optic lighting
Medidas variables
2017
This art intervention was presented in Museum of Caceres within the Art Public project "Cáceres abierto". It was specifically conceived for the Arab Cistern. This proposal is based on the romantic theory of the perception of the "Sublime" and our point of view as humans in the Universe. With the intention of presenting a purely sensory and contemplative experience to the public, the work composes a constellated structure as a small cosmos underwater, in reference to the relativity of our gaze.
——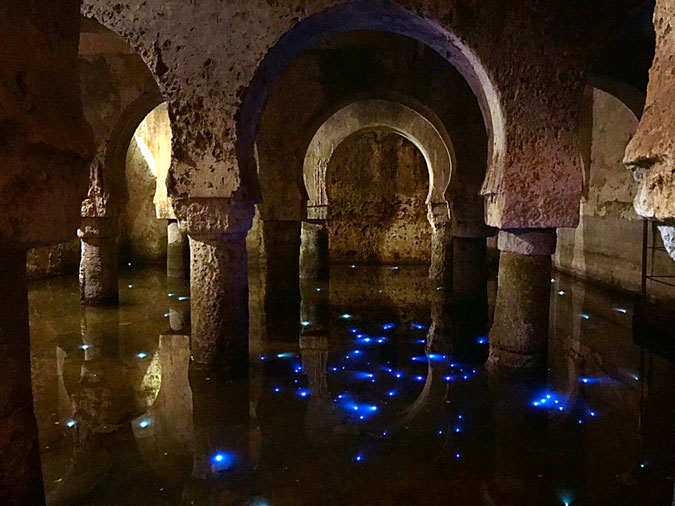 ——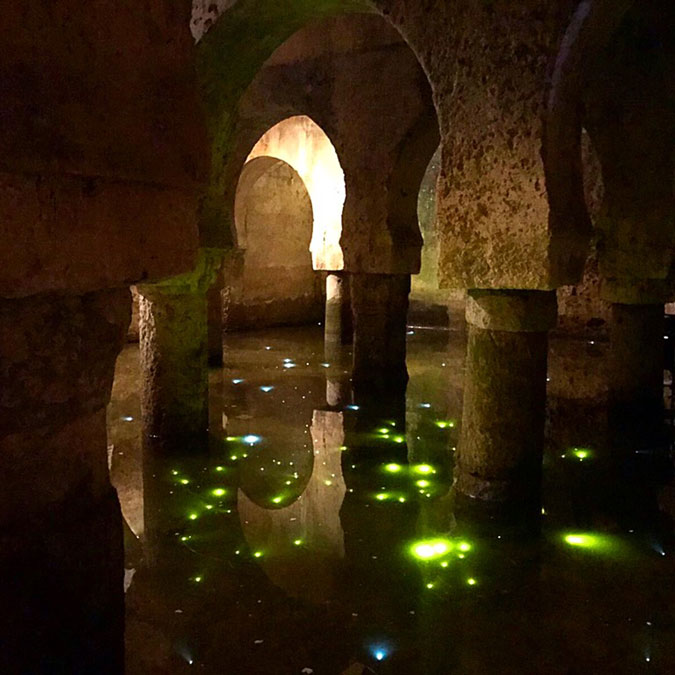 ——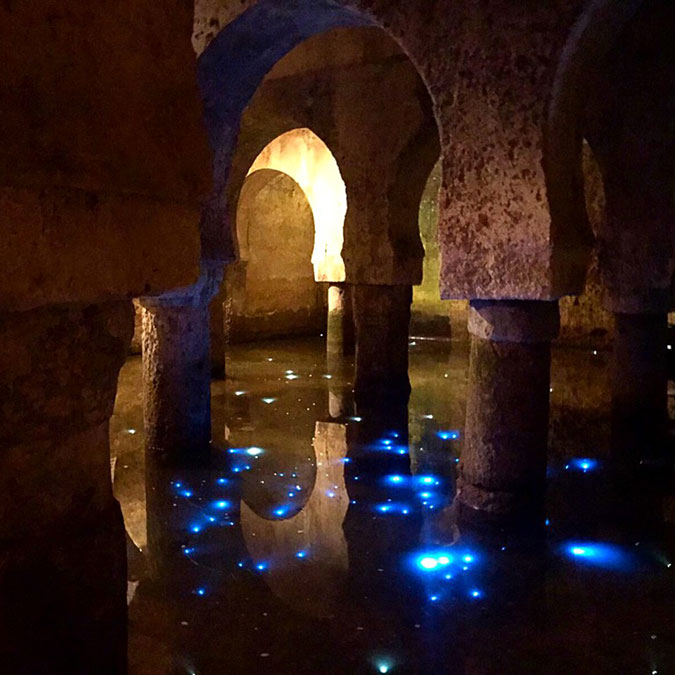 ——