Inés Salzillo's Creative Atelier
Spatial installation
Series of 9 drawings (graphite, acrylic paint, crayons on paper), 40 x 30 cm each
Stenciled wall acrylic painting
6-piece furniture set covered in gold leaf
Variable dimensions
2021
This project was conceived specifically for the Verónicas exhibition hall in Murcia (Spain). It is based on the figure of Inés Salzillo (1717–75), the youngest sister of the Murcian Baroque sculptor Francisco Salzillo (1707–83). According to the research conducted by Concepción de la Peña Velasco, Professor of Art History at the University of Murcia, there is documentary evidence that Inés Salzillo worked in the family religious sculpture studio for nearly twenty years, from around 1730 until she married in December 1748. Her main job was finishing the polychrome decoration of the statues, including the flesh tones, as well as patiently carrying out the stages of the estofado process with gold leaf.
Starting from this information, Diana Larrea decided to approach the figure of Inés Salzillo from a modern perspective, focusing her attention on Ines' artistic intelligence and ability to create detailed patterns for the simulated fabrics, create the prints for the robes with exquisite precision, choose the colour schemes and apply the fine sheets of gold leaf in the estofado process.
This installation that recreates an imaginary space, a kind of mental location conceived as a reflection of Inés Salzillo's creative atelier or workshop. The result is a kind of theatrical stage set symbolizing the obstacles that Inés Salzillo encountered as a woman when it came to being able to practise her profession, behind which we find the painstaking and valuable artistic work to which she devoted part of her life.
——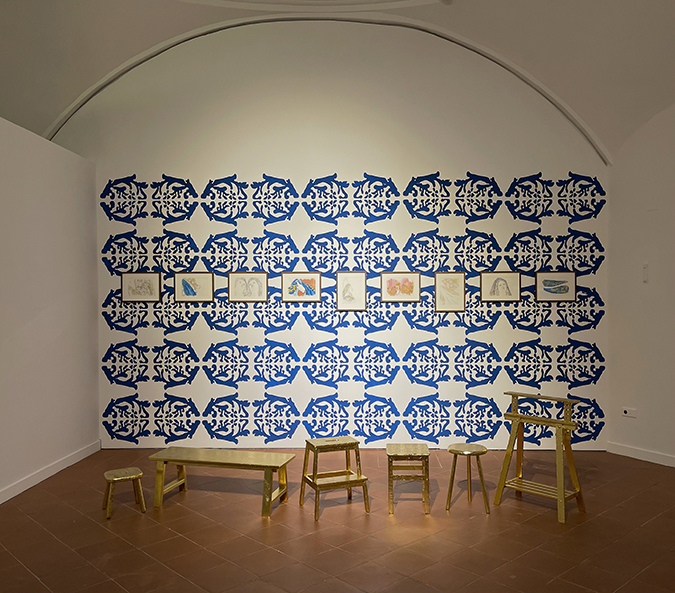 ——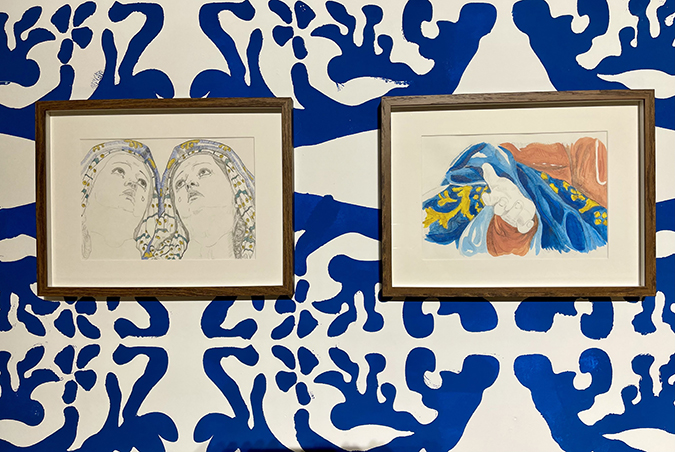 ——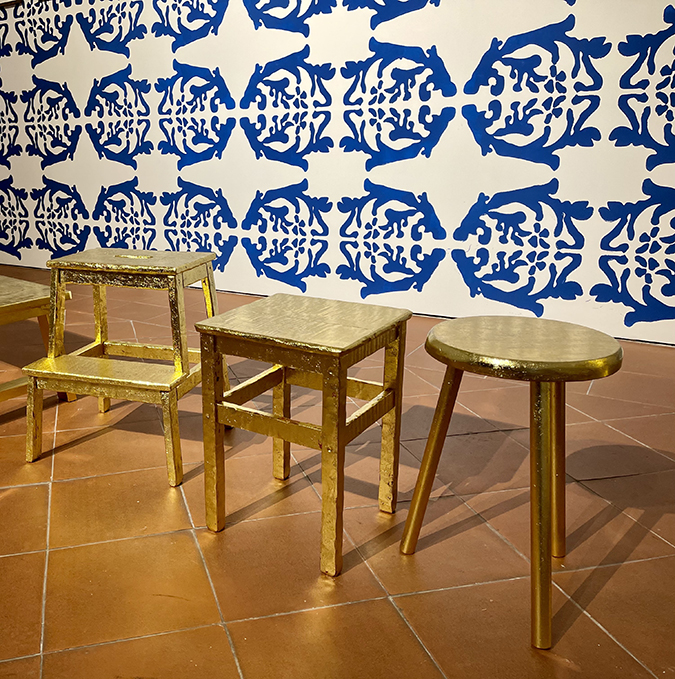 ——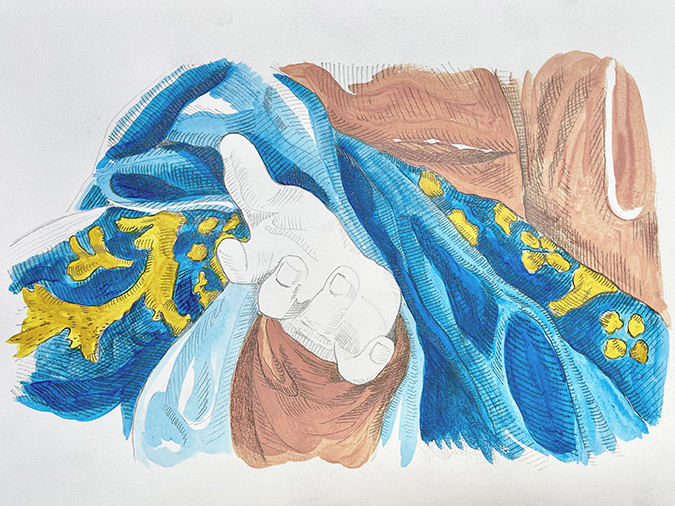 ——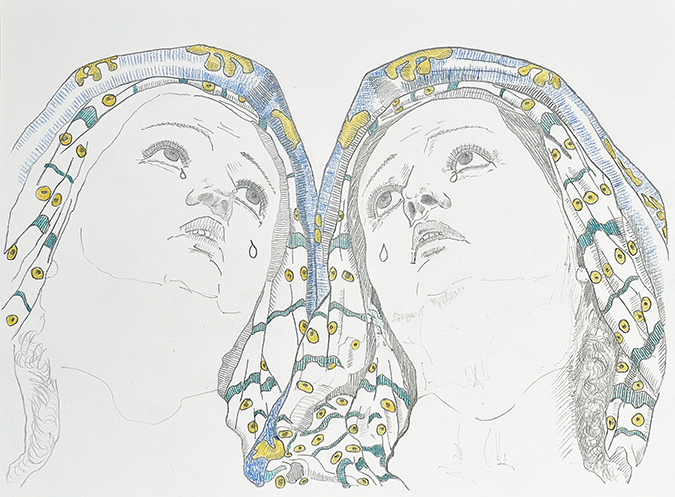 ——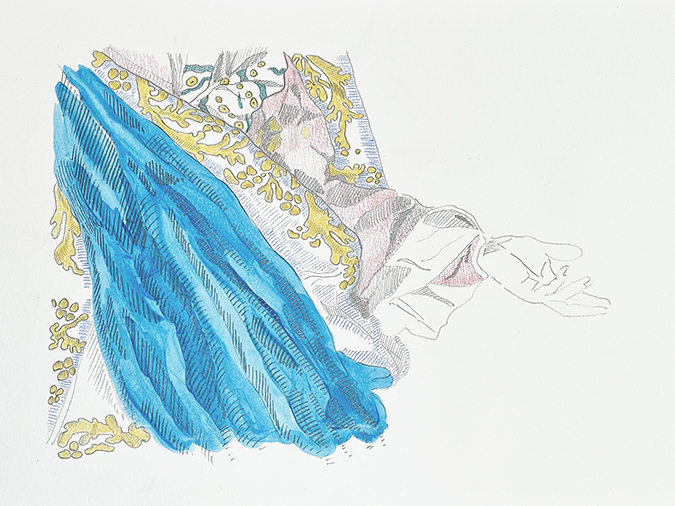 ——