Caso público: Zona azul
Vídeo: 6'
2002
Sponsored by Instituto de la Juventud.
In "Public case: blue zone" Diana Larrea used blue covers to envelop cars parked in Calle Valverde in Madrid, consequently forming a long line of one colour. This succeeds in outlining, highlighting, a fragment of reality, and in interfering with and altering the everyday panorama. This intervention introduced an extraneous element in everyday reality, at modifying a well-known, unchangeable reality for a few moments. Aiming to provoke surprise and the reaction of passers-by, the piece is also a reflection on the aesthetic order that certain elements create in a city and on how this aesthetic could be transformed.

——

Video stills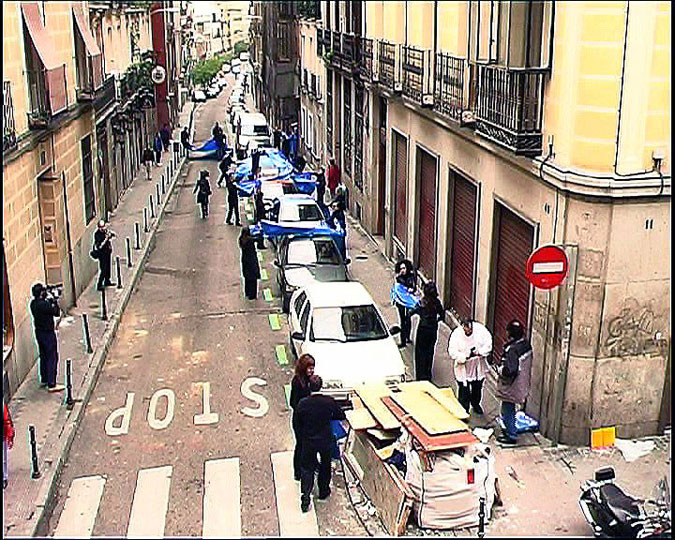 ——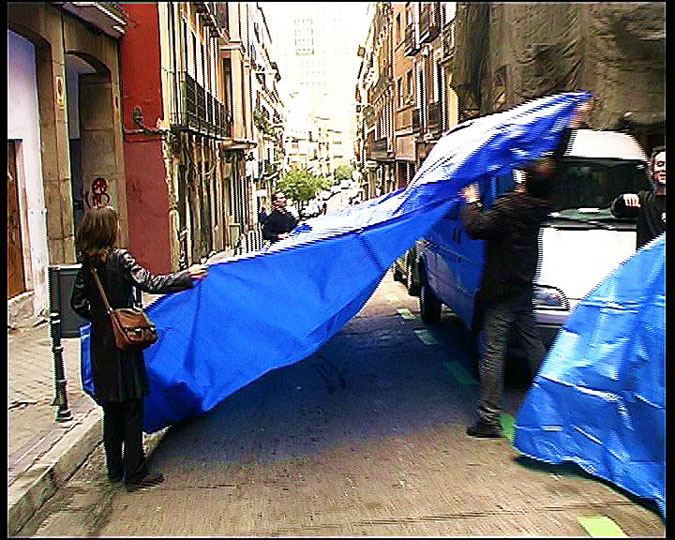 ——
——