Casa de América
Video: 10'
2003
Financed by Casa de América.
Casa de América takes on the documentary format in order to record the opinions and the creative process of the group of students who received the grant for visual arts from Casa de América in 2002, of which Larrea was part. The artist conceived this video for the end of the year exhibition as a news story about the preparation of the exhibition, for which she interviews her colleagues and also herself. Within the format of the classic news feature, artists, curators, critics and agents all give their opinions. In an ironic gesture, the author interviews herself, and talks about her project for the end of term exhibition, which is none other than this video itself. This generates an ironic loop whereby the piece is cited in the piece itself.

Installation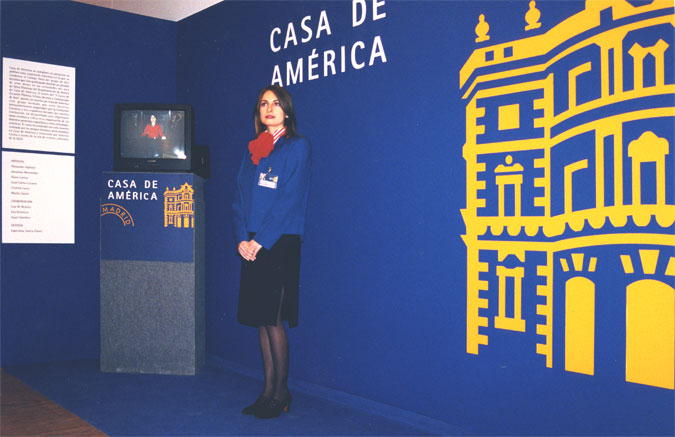 Document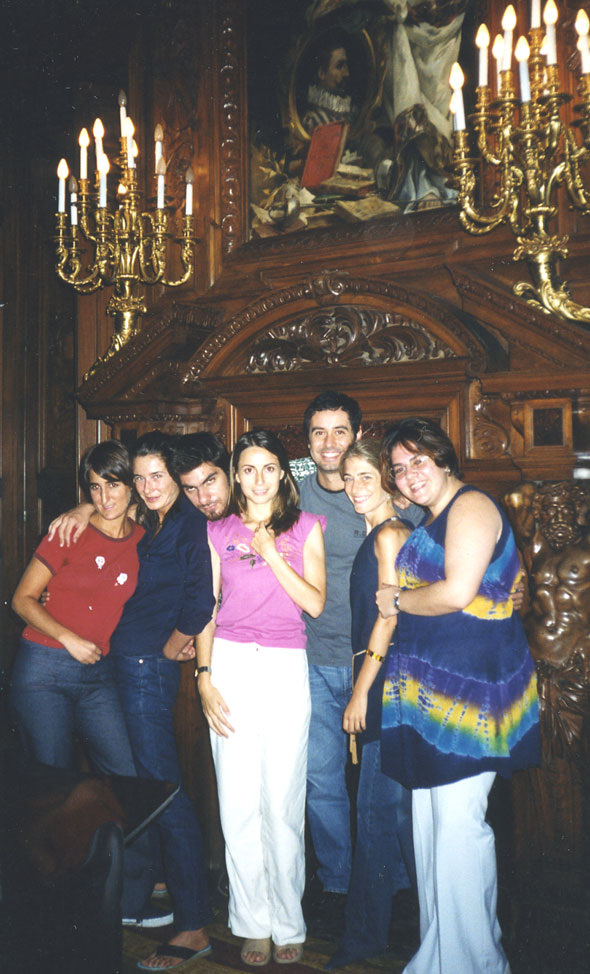 —— Group of trainees with the artist.

Video stills