Cine Doré
Urban Perfomance
Video: 3' 30''
2004
In collaboration with the actor David Bermejo.
In front of the Spanish Film Theatre, Diana Larrea reproduced a scene from the well-known movie "À bout de soufflé" of the French director Jean-Luc Godard. It deals with the particular scene in which the actress, Jean Seberg, sells newspapers on the street, shouting almost musically, "New York Herald Tribune!" Dressed up in the same manner as her, and accompanied by a new Jean Paul Belmondo, Larrea recreated the sequence of the film step by step, while the passers-by witnessed it live. This kind of "remake" exalts the mythical category of the celluloid idols and transmits a great love for the medium. The same devotion that Godard felt for American black films when he shot his film, charged with deliberate cinematic references.

In Cine Doré Larrea once again reflects on art's aura and the ways in which we all end up mythifying both the artist and her productions, turning some pieces into true icons that with time generate effects of their own. The piece pays tribute to auteur cinema, to the inspiration that these original films award us. Ironically, a citation chain is created, starting with those of Godard himself, referencing film noir, and ending with Larrea's version of Godard's scene within Madrid's multitude.

Video stills
——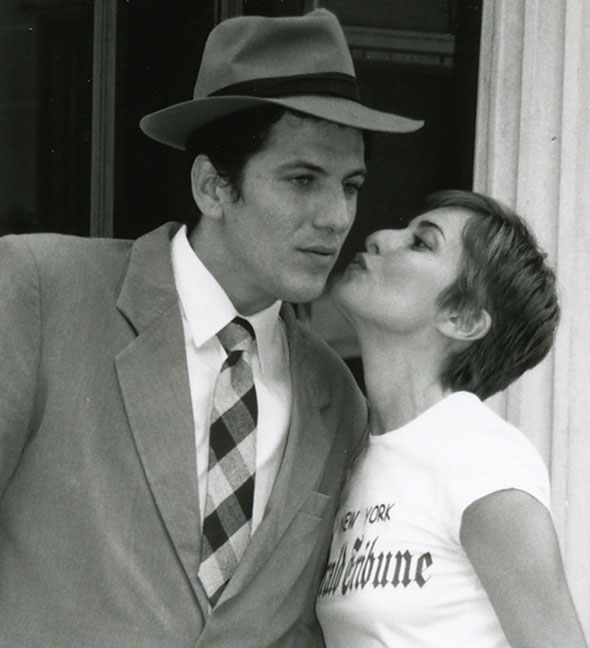 ——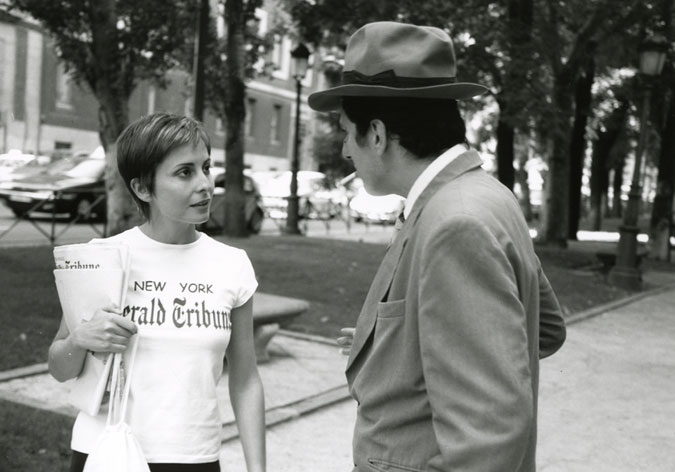 ——