The Wrong Project
Video: 1' 10''
2012
Produced in co-authorship with the artist Tamara Arroyo..
This project is a species of tribute to all those female artists with more than a decade-long career behind them who, as they are approaching 40, feel the need to undertake self-help therapy in order to confront their fears and be able to continue devoting themselves to an art profession.

The video features two authors talking on the telephone in the midst of coaching therapy, in which they express their disappointments and insecurities through different intermingled conversations that the spectator follows by way of subtitles. These subtitled texts convey the feelings of uncertainty the creative act entails, in addition to the anxiety that the challenge of carrying on a professional art career over the years can cause. "I'm afraid they might think I no longer have anything new to contribute, that my work is stagnant". Statements like this are completely authentic and were taken from conversations that both artists engaged in with a real life coach, in which they both showed themselves openly, just as they are, unafraid of revealing their own weaknesses to the public.

Installation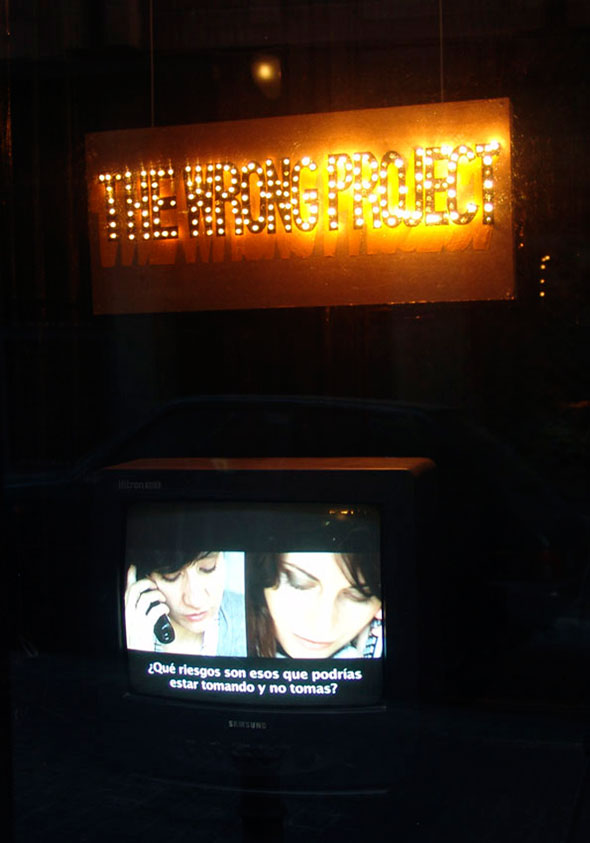 —— Window view in Espacio FRAGIL, Madrid.

Documents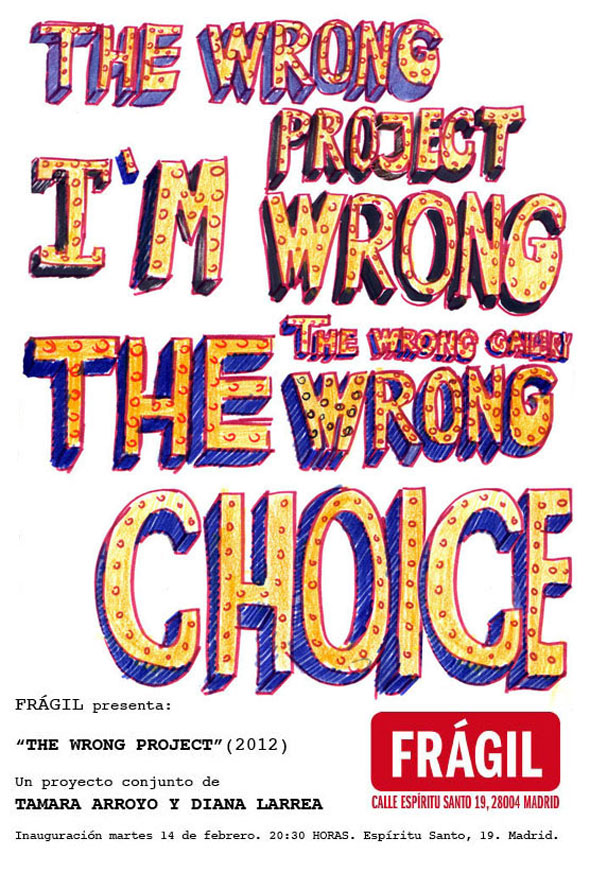 —— Invitation card.
——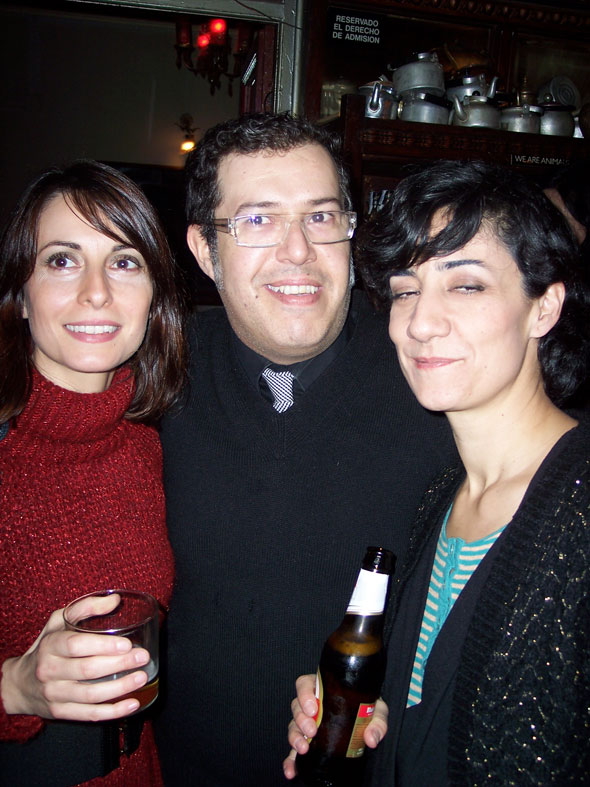 ——The artists Diana Larrea and Tamara Arroyo with the curator Guillermo Espinosa.

Video stills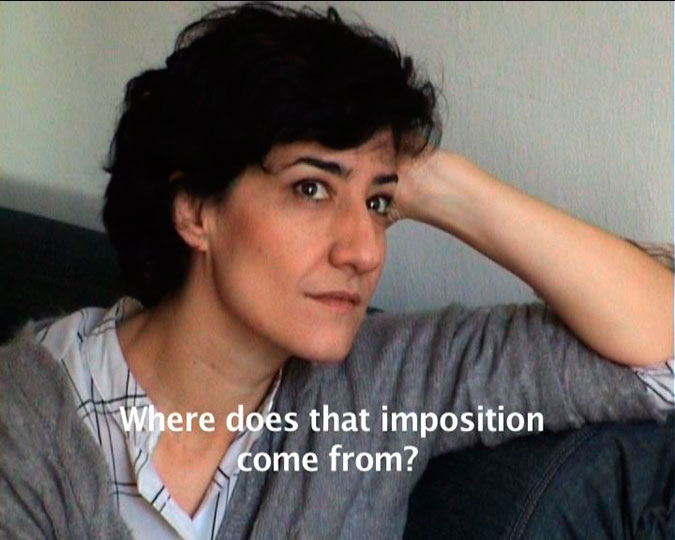 ——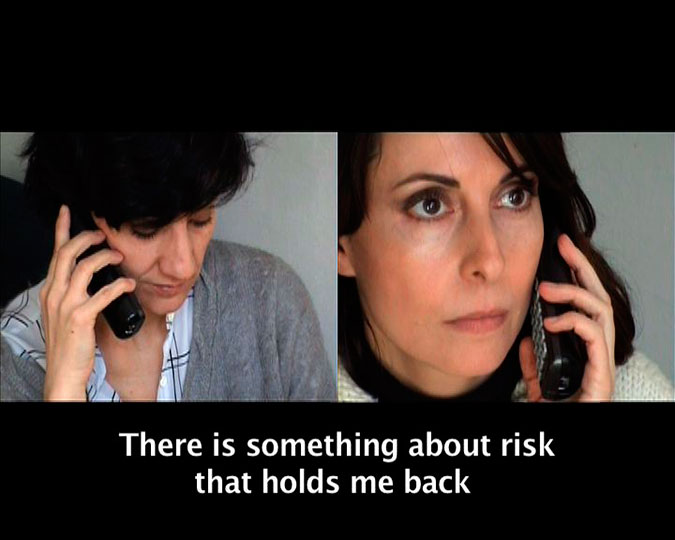 ——