A Woman Artist for Everyday of the Year
Video: 27'
2021
This video consists of all the "Instagram Stories" Diana Larrea had been sharing day by day over the course of a year on women artists of the past. Instagram Stories is a function included in the Instagram application, offering users the possibility of creating short videos, to which moving pictures, stickers and emojis are added, to share informal posts about their daily activities. This video edits together 365 short "Stories", each just a few seconds long.
In this proposal, Larrea recontextualized these female artistic figures in our particular contemporary social context by employing the same direct language that the public currently uses every day.
As the soundtrack for this video, Larrea chose the liturgical music composed by Hildegard von Bingen (1098–1179), a German Benedictine abbess of two monasteries, a monastic leader, philosopher, naturalist, woman of letters, philologist, medical authority and mystic visionary. To Hildegard, musical experience, specifically vocal performance, exercises a mediatory power in human beings that enables them to connect with the divine.

Video stills
——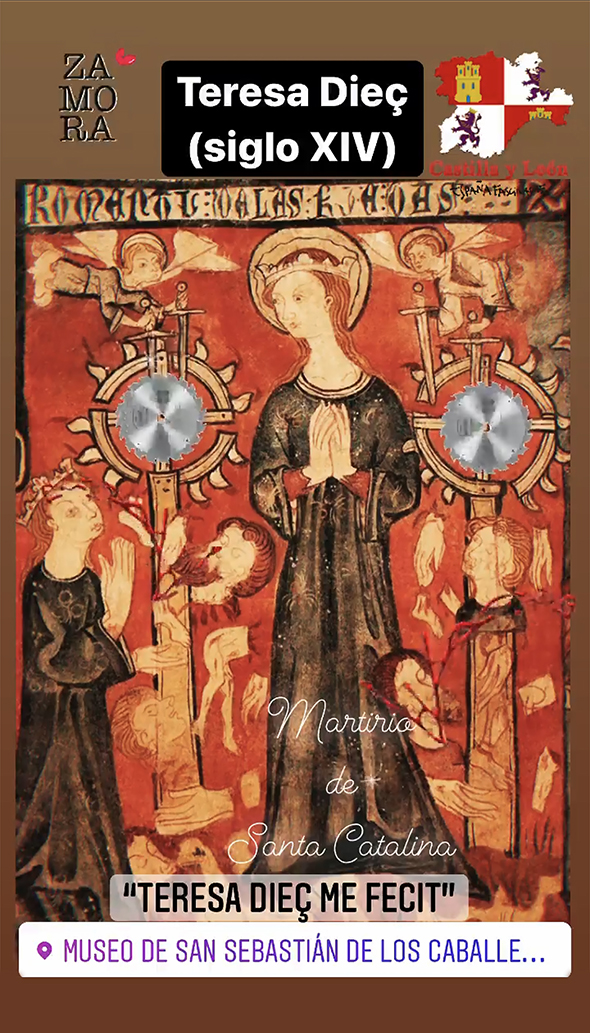 ——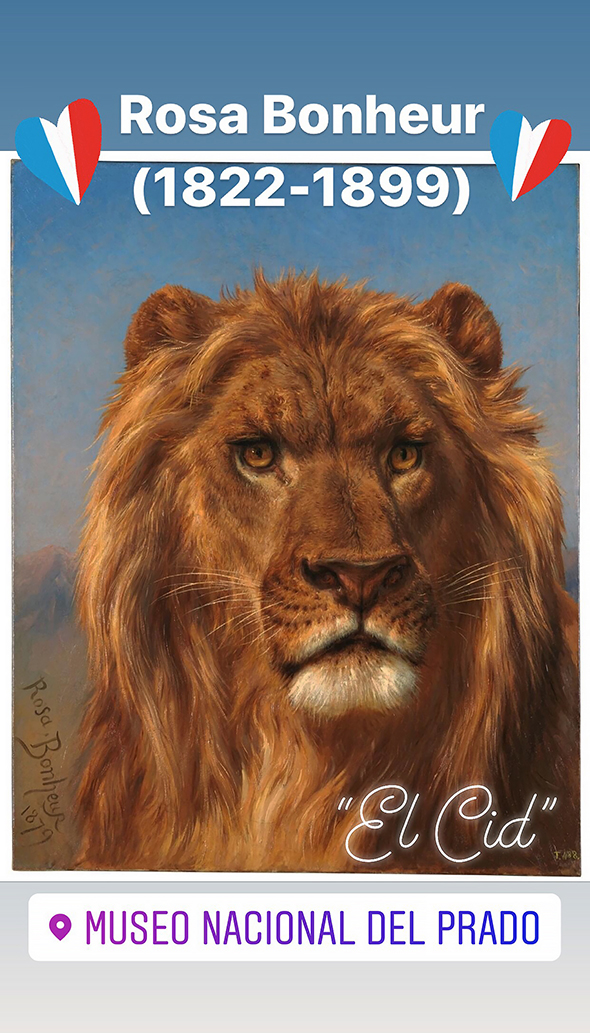 ——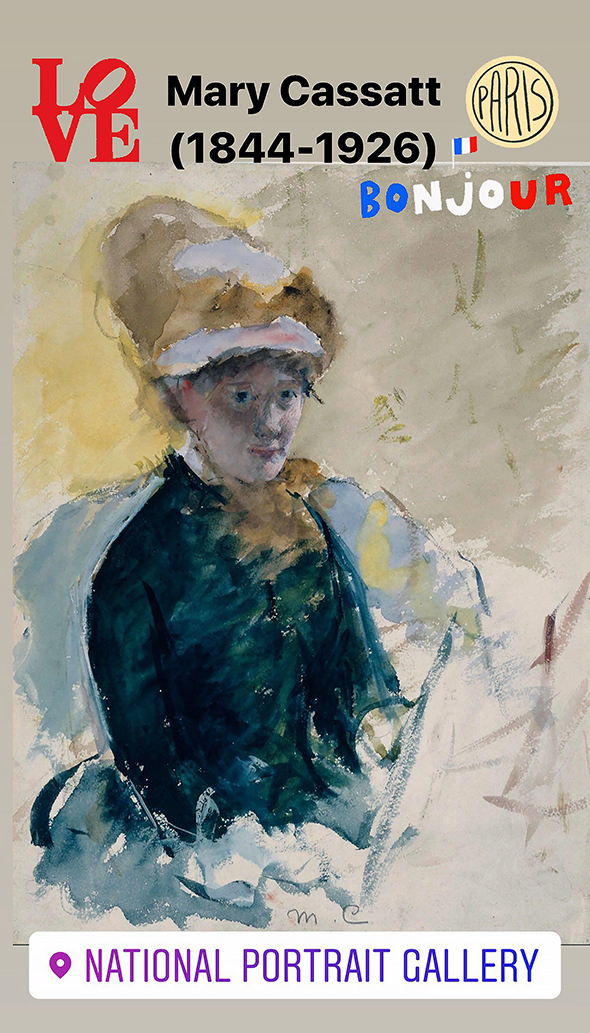 ——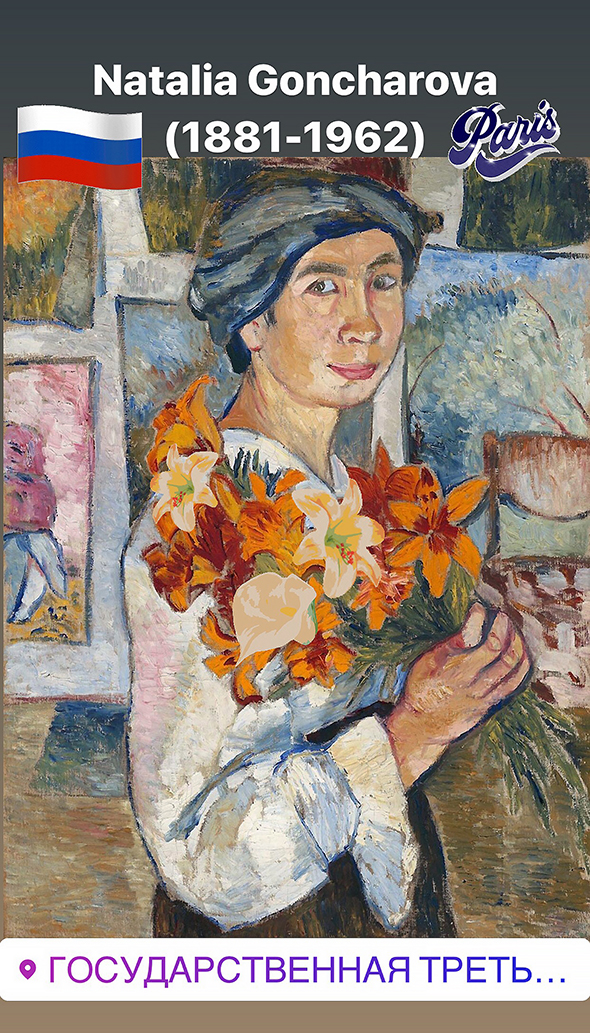 ——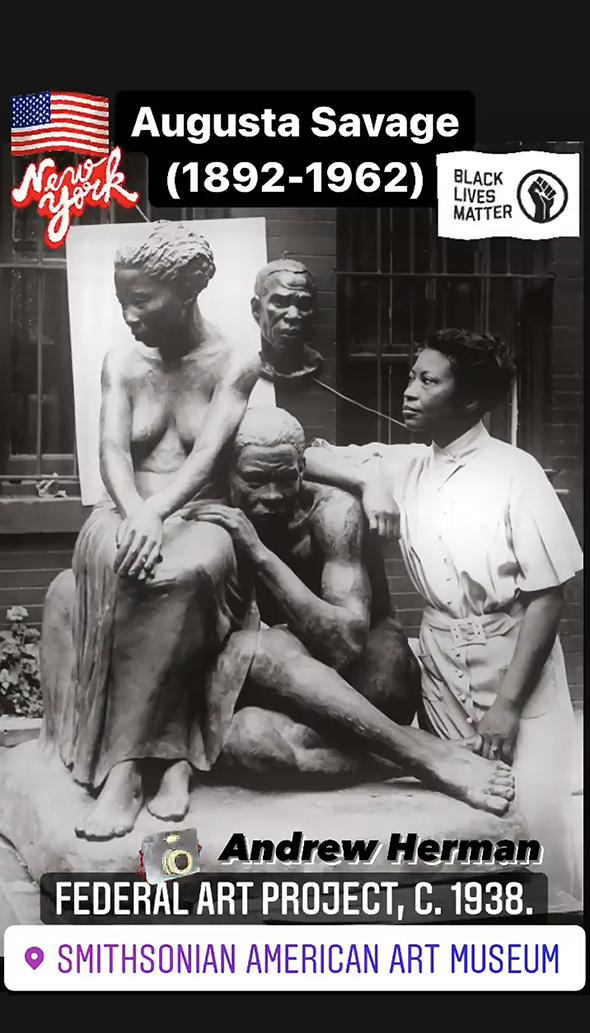 ——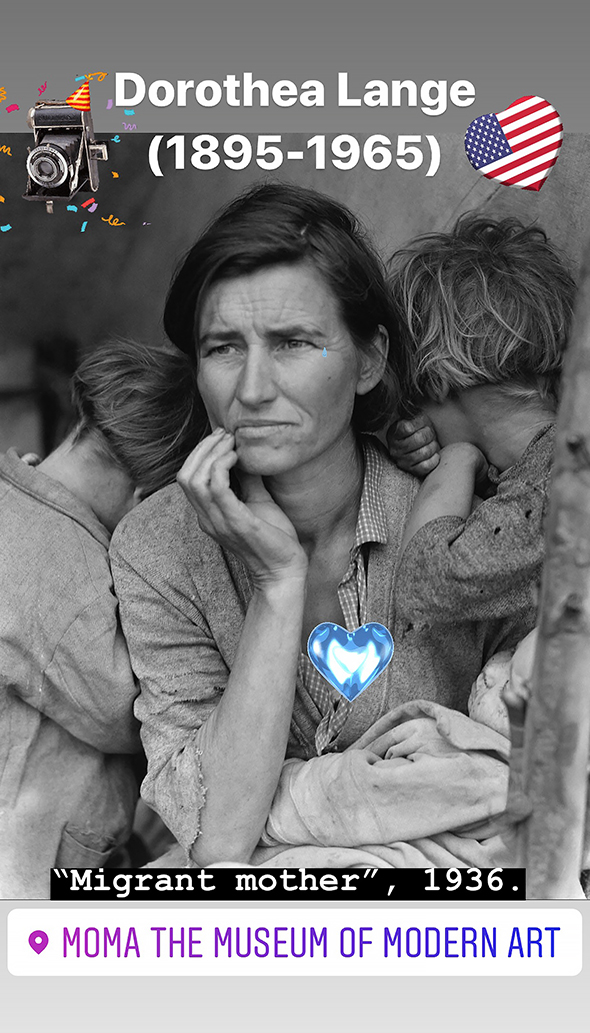 ——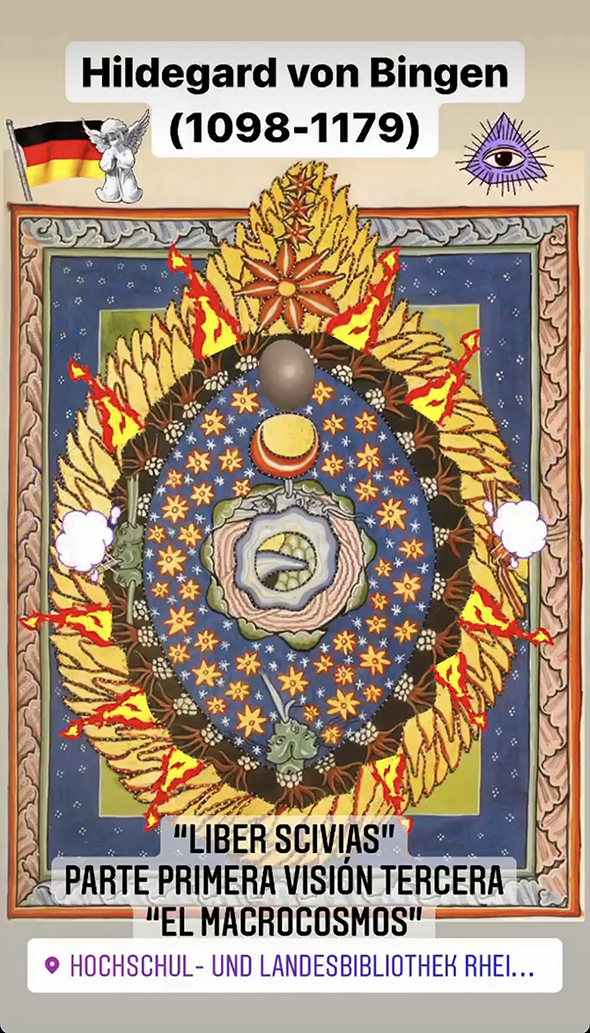 ——